About Ai13
The Ai13 team spent years in the oil and gas industry, learning how to develop high-quality equipment for that sector. Due to the economic downturn that resulted from the COVID-19 crisis, owner Troy Beckstead was suddenly forced to think of other ways to generate income.
That need, combined with Troy's unhappiness with standard gas can spouts, led to the development of the Universal Flex Nozzle. This revolutionary product is a simple, reliable spout for your Blitz-style gas can. Ai13 also sells universal gas can caps that replace worn-out old base caps.
Feel free to contact us with any questions you have about these products. We will get back to you as soon as possible.
Customer Reviews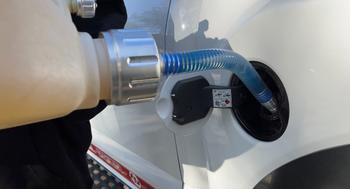 12/12/2021
I recommend this product
Best upgrade you can get
For year we all have been forced to use the factory nozzles and fill spouts that come with our fuel cans. The Universal Flex Nozzle with the billet UFN extension is the best and easiest nozzle to use. The attention to detail on the billet caps are the best. If I could ask for a added extra would be anodized colors.
Jerry S.

United States
11/20/2021
I recommend this product
Worth every penny.
Fast shipping and amazing product.
Grayson G.

United States
05/15/2021
I recommend this product
Nice to keep it separate
Hoses and caps are quality throughout! Better than the original hoses that have yellowed and are about as flexible as a frozen garden hose.... Wish they made a 93 cap, us here in the Southeast US are serious about our octane ratings!
Arthur G.

United States
05/14/2021
I recommend this product
Got it
Just got it so we'll see but it is handy to have the cap say 91 on it
Angela B.

United States